Hubli To Karwar Outstation (Roundtrip) Car/Cab Rental Services
Hubli To Karwar (Roundtrip) Car/Cab Rental Reviews

Hubli To Karwar Car Rental
accepts
MasterCard, Visa, Maestro Cards, Debit Cards and Cash Cards.
Car rental starts from
Rs 3733 - Rs 4835
& provide customer service 24 hours of week or reach us at
STPI, Chikalthana MIDC,

Aurangabad

,
+91 8888 855 220
Showing reviews of 1

Hubli To Karwar Taxi Rental

rides with an Average rating of 5/

5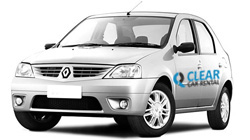 Mahindra Logan

Had a pleasant experience. The Driver was amicable and ontime.
Punctuality:
Support:
Value for Money:
Vehicle:
Transparency:
Driver Behaviour:
Arun Venkatesan
on 28-Apr-2012